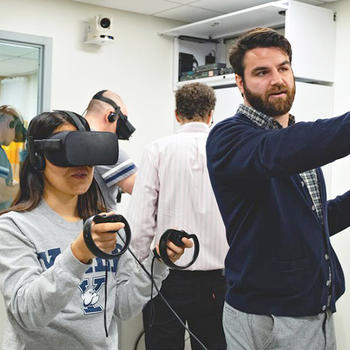 A public health (PH) professional's efforts are focused on improving population health and promoting prevention and well-being. Compared to the more individual intervention(s) clinicians are responsible for, the roles listed below are targeted for long-term prevention and health improvement or maintenance) and a wider reach (often at the community level). However, clinicians with PH education will have additional roles pertaining to the area of expertise.   
Advocate for the Patient and Healthy Communities   

Understand societal influences on health and create interventions. Most professionals working in the social and behavioral health sciences area of PH focus their careers in contemporary issues that affect different communities. Some of these issues include obesity, diabetes, physical activity, and wellness.

Promote healthy lifestyle. PH professionals are committed to improving and promoting healthy behaviors among the population.

Policy. PH professionals are responsible for fostering a wide range of policy-guided initiatives to develop health reforms. These reforms will have as a main a purpose to create barriers and restrictions in order to allow benefits.

Patient navigator. PH professionals, especially those in the nonprofit fields, provide assistance to these patients, in navigating the health care systems. This may include medical, legal, financial, or administrative assistance.   

Plan and Conduct Studies 

Surveillance. PH professionals are responsible for the systematic collection, analysis, and interpretation of health-related data. In this case, obtaining data from medical records similar to this case could assist in the planning, implementation, and evaluation of PH practices.

Scientific research. Clinical PH researchers could use this data, which will allow for future clinical research in order to design better preventive measures or treatment. 

Communicate to the Public 

Publications and education. With data obtained from investigations or surveillance, PH professionals will have a role in communicating and disseminating the data collected in order to further educate the appropriate professionals and the community.  
Additional Resources