About Mr. and Mrs. Williams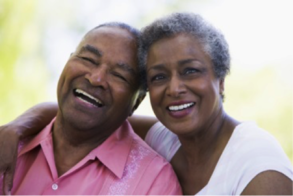 Mr. Henry Williams is a 69 year-old African American male (National League for Nursing, 2017). He lives with his wife, Ertha who is 74. Since Henry's retirement, as a rail road engineer, the couple has moved into a small apartment in Poplar Bluff, Missouri. Mr. and Mrs. Williams are active members of the Westwood Baptist Church, and Ertha has previously been extremely active in the Ladies' group at the Church and working with the Parish nurse.
Mr. and Mrs. Williams' only son was killed in the Gulf War, leaving the Williams' with a daughter in-law and grandson, Betty and Ty respectively. Betty takes primary care of the needs of the Williams'. She and Ty live in St. Louis, Missouri while she works full-time as a nurse.
Mr. Williams is currently in the hospital with exacerbated COPD while Mrs. Williams stays with Betty and Ty. Mr. Williams was admitted to the hospital after presenting at the ER, after three-days of progressive dyspnea and cough.
Mr. Williams is worried for his wife while he is in the hospital. Ertha Williams has become forgetful and requires almost total care from Mr. Williams. Mrs. Williams has most recently left the stove on while napping, called her grandson by his father's name, and could not remember who Mr. Williams was. Mrs. Williams can become visibly upset and cry at small things, such as a waitress asking whether she would like a fruit salad or French fries.  
Mr. Williams is concerned about what will happen to him after he is released from the hospital, and about what will happen to Mrs. Williams if he can no longer care for her.