About Chip and his Family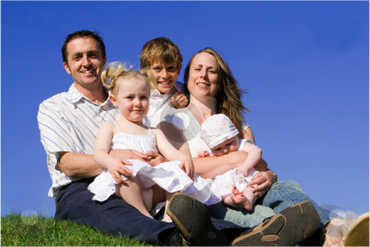 Charles Robert (Chip) Jones is a 38-year old married man from Tubac, Arizona. Chip has been interested in photography since high school, and pursued that interest at Texas Tech University where he attained a degree in photojournalism.  Chip and his family live in southern Arizona, in a rural artist community named Tubac which is approximately 48 miles from Tucson. He lives with his wife Nancy, and their 3 children–Zac is 10, and the 2 girls, Valerie and Tina, are ages 5 and 4.  Both Chip and Nancy are from Arizona–his parents live in Tucson and hers in Tubac.
Chip works as a photographer/videographer for a Tucson media company (TV and print media), and Nancy, works as an administrative assistant for a citrus packing plant.  Together they try to provide home care of the children while juggling their work schedule.  Together with occasional bonuses from Chip's photography assignments, they manage to provide a modest living for the family.
 
Injury Background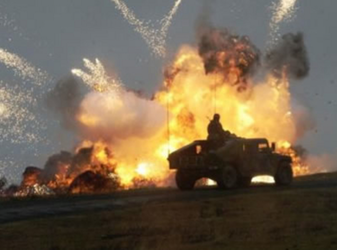 Chip was injured whilst working as a photojournalist in Afghanistan last year. Chip was embedded with the Marine Corp and was accompanying a patrol unit on April 19th, 2011, when the Humvee in which he was riding struck an improvised explosive device (IED). He sustained serious injuries to the left side of his body, including his arm, leg, chest, and head. He was given immediate care at the scene, and at the Combat Surgical Hospital in Afghanistan. He was stabilized for transport and was then transferred on April 21st to an acute care military medical facility, Landstuhl Regional Medical Center, in Germany. 
At the time of his injury, Chip had been working in Afghanistan for just over 6 months. After the injury, Chip's wife Nancy flew to Germany to be with him; his three young children stayed in Arizona with his parents in Tucson. 
When his condition improved sufficiently, Chip was transferred stateside on June 25th, 2011, and was admitted as an inpatient to the Gila Hospital in Tucson.AZ, for acute care. By July 1st Chip was well enough to be transferred to the Acacia Rehabilitation Institute for in-patient rehabilitation services.
In August 2011, despite some family concerns about the availability of medical, home health, and rehabilitation services, Mr. Jones returned to his home in Tubac. He received skilled nursing care, physical therapy, occupational therapy, and speech therapy through Cactus Home Health Care. Chip then received some out-patient services at the Gila Hospital. He also received care from his primary care physician who is a DO, and dental care in
Chips health insurance was through his employer. Employer had BC insurance with workman's comp.
 
Treatment Overview